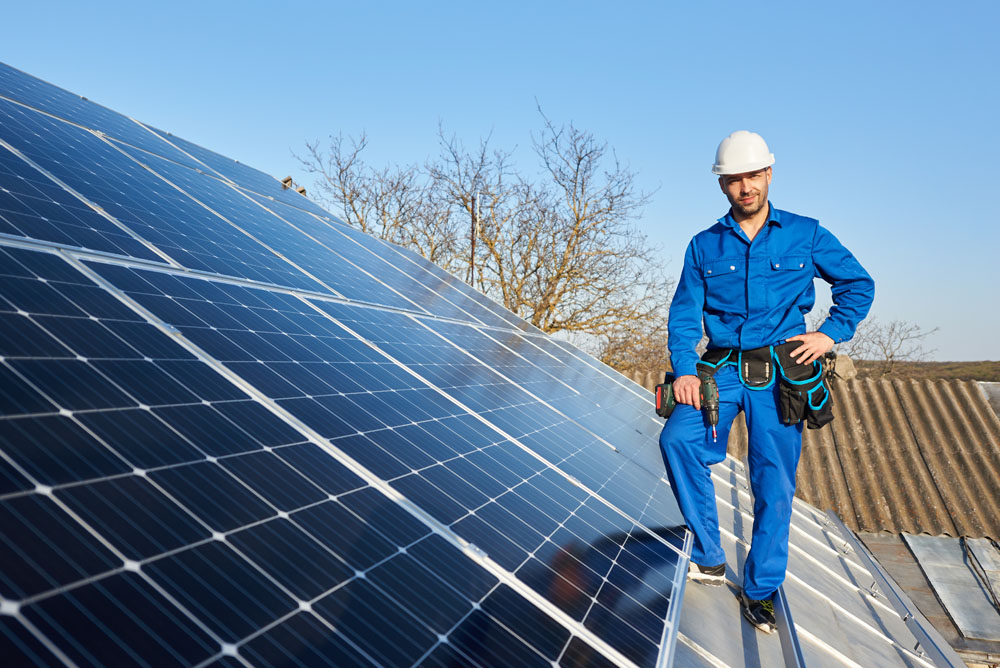 Dodging dodgy solar
Feeling a bit lost with your solar journey so far? don't worry, you're not the only one. Unfortunately, the solar journey can be a hairy one. With so many products on the market, so many companies and infinite price points, it can make your decision a tough one. A great rule of thumb with this industry is how the old saying goes, if it seems too good to be true, it probably is. So how do we navigate these tricky waters without drowning? Make sure to read carefully and we'll show you how.
Let's start with the initial enquiry process. Gone are the old days of deceptive sales tactics, on the spot sales pressure and tacky sales gimmicks.  You don't need to put up with that so good riddance we say! These days it's all about transparency, consulting to help find out exactly what the customer needs and allowing them space to decide in their own time. Unfortunately for so many solar businesses, they are stuck with the "Old-School" sales mentality and are extremely cutthroat with their approach. Here are some great indicators to help you filter.
No offer to come to site.
The option to come out to site is an extremely important part of any quality solar businesses process, although this doesn't guarantee that the company is going to be of high quality, it is a great starting point, however. A site visit is really going to iron out most potential issues from the get-go that sometimes a phone consultation just cannot do. It's important to understand the design of the premises to understand where your solar panels and inverter will go, as well as any issues that may arise that a phone consultation cannot identify. If a business doesn't offer a site visit or refuses one altogether, that is a pretty good indication you are dealing with a shady operator.
Deposit at point of enquiry? You're kidding right?
This one is usually a pretty obvious one but if you are being pushed into putting a deposit down at the point of you just enquiring, you need to hang up as quick as you can. Solar is a process. It's not as simple as here is a system, here is a price, pay now. Any respectful solar business that has their customers best interests in mind will take the time to find out what the customer is hoping to achieve with solar, find out details regarding their energy usage and the offer a tailored package to suit the customer's needs.
The next part is really knowing who you are dealing with and what products will be the ones to choose. Thankfully for the most part if you choose a good company to go with, generally good products and good advice on products will follow. The trick is choosing the right company. Type "solar" into Google you're going to have 50+ installers at your fingertips, then you go on your social media and every second ad is going to be solar, you sit down to watch TV, that's right MORE solar. It's overwhelming to say the least. The stress of solar is completely justified, we've all heard the horror stories and as a matter of fact they are more common than you may think. Despite the fact that the industry is heavily regulated, many businesses enter the solar market, sell solar, close a year later or swap to another name so they don't have to service old customers. You have interstate businesses that come over to make a quick buck, use the cheapest installers possible which almost always comes with issues, then just decide to pull out of the state 6 months later never to be seen again. In the last 6 years there have been over 740 businesses close their doors which means thousands of customers left with dodgy installs and their warranties out the window. So how do we avoid being victim of another dodgy solar installer? The answers are simple. Longevity.
Make sure the company you decide to go ahead with has been around for a decent period to ensure you are not going to be dealing with just another fly-by-night business that is going to leave you high and dry when you need support.
Local, this a key factor to making sure you have support if anything goes wrong. Going with a local business is not just great because it's great to support local businesses, but if you have any issues arise you know you have someone in the state that will be there to support you and attend to your issue swiftly.
ISO 9001 Quality Assurance, this is the absolute pinnacle of certifications to ensure you are dealing with a company you can trust. CEC accreditation is something you will find with every solar installer; they pretty much don't operate without it. ISO 9001 Quality assurance is the next level. This will mean the business has to go through scrutinising audits by a 3rd party to ensure the company complies with great business practice, has all the right processes in place to ensure their customers are taken care of at the highest level and can give you full confidence that you are dealing with a company that is going to be there to support you for the lifetime of your product warranties. This takes care of the company side of things, the next thing to tackle is the products.
There is a mind-blowing amount of different solar hardware available on the market and frankly if you try to understand the pros and cons of it all you're in for one hell of a ride. The rule to live by when it comes to deciding on products is spend a few extra dollars and purchase a better-quality inverter. The inverter essentially works as the heart of your solar system and historically speaking, if anything is going to have problems it's the inverter. With panels you can get excellent quality without having to break the bank. Panels are the component of your solar which you do not need to buy the absolute best of the best. Sure, if you want them that's cool, you will get a slightly better build quality and generally longer warranty, compared to other options, but you'll also be hit with a HUGE price increase to go along with it. The thing is with panels, if you choose a reputable brand, you really can still get something that is going to last you 20-25 years without having to sell your soul to get them. If you really have your heart set on longer warranties, there are now even options in the well-priced range that can offer that benefit for you.  
The great thing about Westside Energy is, being one of SA's only quality assured solar businesses, we don't just try to direct you to a product we are selling and try to sell you on the idea it's the best. We offer everything on the market that is good quality, right up to the most premium solar hardware you can find. This includes 10+ different options of inverters and even more options with panels. The thing is not all these options will suit every property or every buyer. We suggest booking in a conversation with one our knowledgeable solar experts to help you run through which products are right for you.
It's been a journey, but we would just like to say congratulations! You are officially no longer a solar rookie. With these rules, no longer will you have to fall victim to another dodgy solar install. You now have all the tools in your belt to assist you in making an educated decision on your new solar investment. Alright, off you go now… time to stop procrastinating, it's time to start saving!
If there is any further assistance we can provide for you, feel free to get in touch with us at any time on (08) 8451 2120